Boy's Bedroom – ASID Showcase Home
PROJECT DETAILS
Remodel Type: Bedroom
Design Style: Modern
Clients Favorite Part: Wall Graphics
Before Conditions
The Homeowner's pre-teen son was switching bedrooms so nothing was his style
Needed window treatments, cushions, bedding, and accent furniture
No place for him to hang up his sports practice schedule, favorite pictures, etc.
Design Solutions
Selected a timeless gray and deep navy blue palette with painted wall stripes that aren't juvenile
New gray wool roman shades are a masculine touch that provides excellent privacy and light control
New window cushions and throw pillows create a spot to curl up and read or do homework
Magnetic accent wall created between the closet and bedroom door using 6 layers of magnetic paint under the main wall color. This allows him a flexible place to hang papers and art without the depth or hassles of a cork board.
THE DETAILS
Removable large scale wall graphics add interest to walls without being permanent or tied to a favorite sports player he might not like in two years
Custom painted galvanized metal faux finish on top of existing desk with faux rivets and new drawer knobs breathe new life into an older piece
Orange accents throughout brighten up the vibe
PROJECT DETAILS
Remodel Type: Bedroom
Design Style: Modern
Clients Favorite Part: Wall Graphics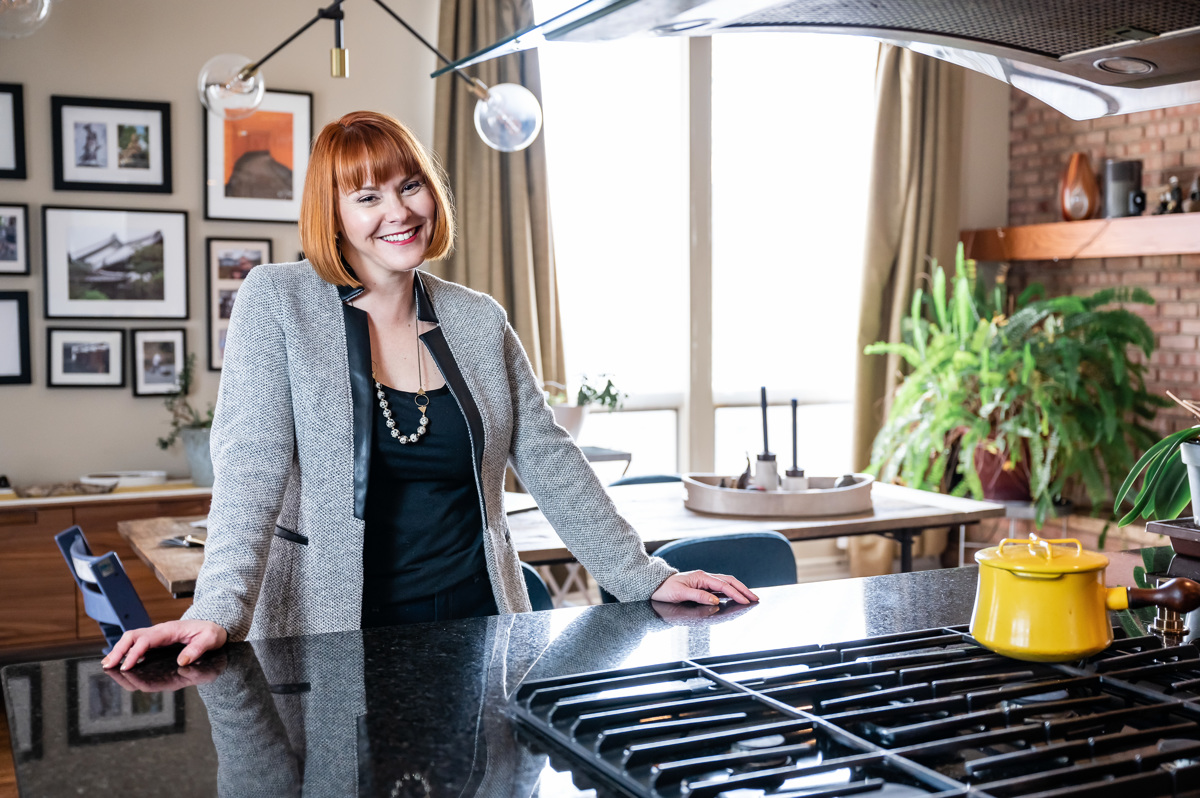 I live in Minneapolis with my landscape architect/urban designer husband, my daughter who believes she's my design assistant and sous chef, an independent Siamese, a feisty grey-striped kitten, and a menagerie of turkeys and other wild animals who visit our backyard for the free food. When I'm not designing, you'll often find me cooking up a Paleo feast, cheering for my daughter's volleyball team, playing pickleball, or hiding in a corner with my nose in a book.