---
Fun. Feisty. Functional.
Find Your Voice
---
Fox Interiors is a boutique interior design firm that offers residential remodeling and construction design services for mature established professionals in the Twin Cities and beyond who want an expert to manage all the details so they can focus on living their best life.
We create homes that are inviting and polished by blending function and form and merging your aesthetic with modern comfort. Our clients recognize quality finishes, appreciate craftsmanship and are ready to reach for something special.
Whether you are ready to update your long-time home or are starting fresh in a new condo that you want to personalize for this new phase of your life, Fox Interiors can guide you from design vision through execution to final touches.
Your home should make your soul smile
Every time you walk in the door
Good design may not change the world, but it can change your world. It influences the way you live every day.
Formal spaces don't have to be stuffy & casual rooms don't have to be sloppy. A modern home should be Flexible, Comfortable, Functional and Inviting.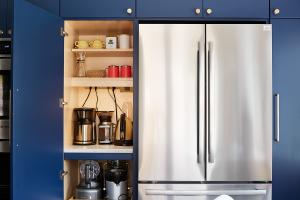 Custom Solutions
I am known for my organization and attention to detail in every phase of the project, taking your needs into consideration as we design a custom solution for the specific challenges in each room. Your home should tell a story as unique as you are.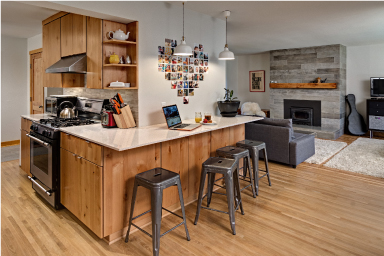 Craftsmanship
We work closely with quality craftsmen who take pride in their work. There is constant contact with vendors and trades throughout the process. This ensures that the same level of expertise is applied to every aspect of your project, from the beginning to the final reveal.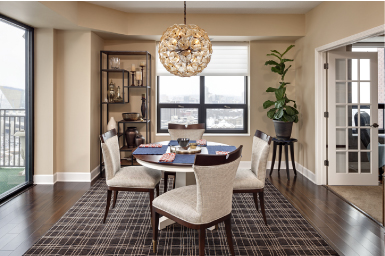 Carefully Curated
Each element is thoughtfully selected with you in mind, from the custom storage to the perfect reading light. Your treasured items will take on new life in this fresh setting. You'll delight to spend time here for years to come.
What Others Think About The
FOX INTERIORS EXPERIENCE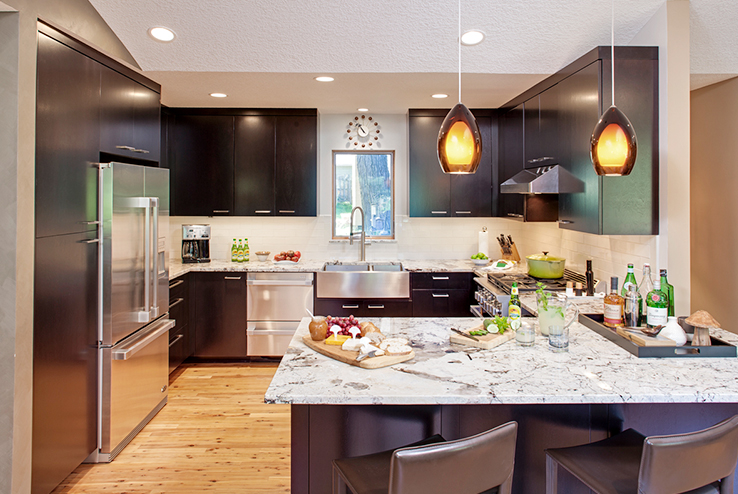 Deephaven
"We brought Colleen into our remodel project late in the process, and her impact was immediate! She really helped us prioritize and guided us through the entire design process. Colleen helped turn a previously overwhelming process (who knew there were so many granite and tile options!?) into a manageable and fun experience. Her eye for color, her network of suppliers, her creativity and ideas, and her impressive technical lighting knowledge were all instrumental to the success of our project. We are delighted with the results and would highly recommend Colleen for any job – big or small. We look forward to working with her again in the future! "
Becky & Al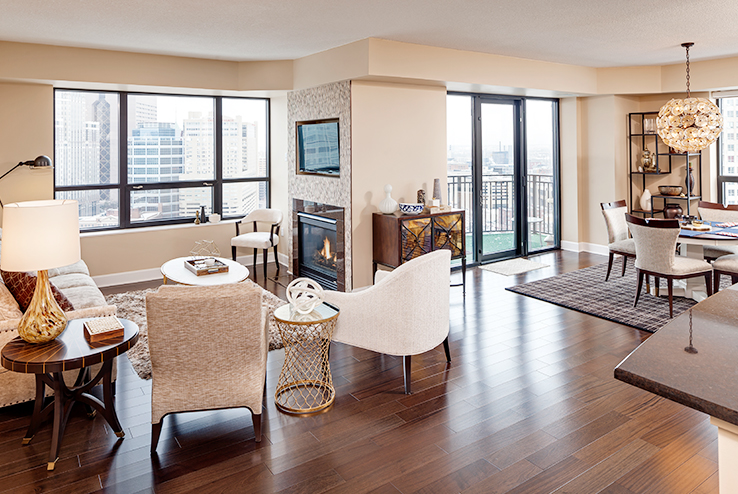 Grant Park
"I would highly recommend Colleen for any project. We hired her to assist with redecorating our newly purchased condo in downtown Minneapolis. She was patient and took the time to help us figure out the direction we wanted to go. We asked that she narrow down the options, providing us with several that would all work and we would pick from there. She also worked with our contractor to ensure the work went smoothly. The result has been wonderful! As she described for us, our condo now has a "warm, modern sophistication with a playful side. Thank you, Colleen!!"
Paula & Steve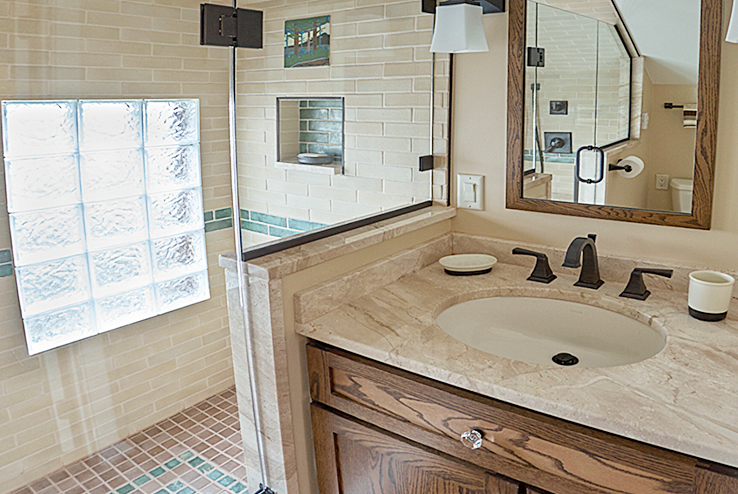 Southwest Minneapolis
" I had the good fortune to meet and work with Colleen on several smaller projects prior to undertaking a "big project" in my 1924 home. One of the best experiences was that Colleen escorted me to a tile and bathroom showroom. We reviewed tiles, colors, finishes and layout followed by fixtures. Colleen worked well with my contractor and his staff, which made the process go really smoothly. I do not think I could have worked as quickly without Colleen's help nor could I have made the design sensitive choices she guided me through. The end product is a lovely bathroom on the second floor, which created a master bedroom suite. Not only is it functional, but it is beautiful. It feels like a luxury to work with an interior designer, but I believe the value from Colleen is design and beauty as well as practical application appropriate to the context. She is well worth the investment. "
Char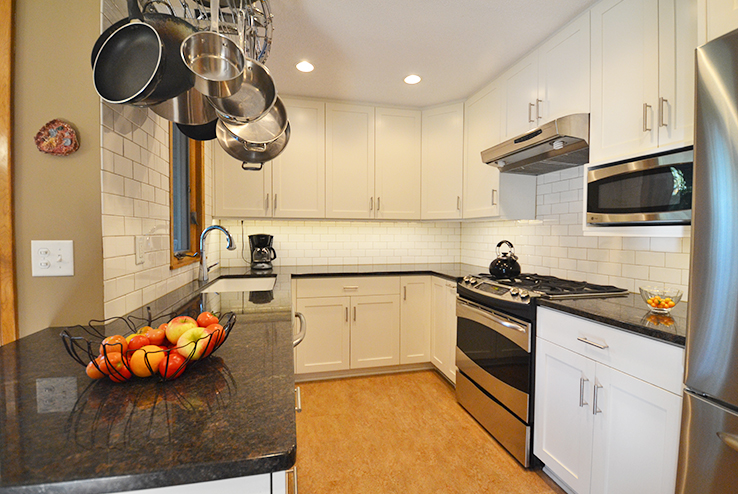 Minnetonka
"Colleen was recommended to us by our real estate agent, and I must admit that we were a bit leery about working with an interior designer. We had a limited budget and were concerned about whether we would be listened to. We had lots of ideas, but as two busy professionals, we had no time to flesh out those ideas or research products. We were worried about hiring contractors who would take us for a ride. As it turned out, there was no reason to worry, because working with Colleen was fabulous! She listened and developed a kitchen design that perfectly fit the aesthetic of our house. She was prompt, detail-oriented, and steered us to products that were classy and fit the budget. She was patient, sensitive, and a pleasure to work with. The remodeling team that she works with were tops and were at our house every day until the job was done. We couldn't be more pleased, as we know that kitchen remodels can be a nightmare. Our kitchen is beautiful and so much more functional to cook in. "
Anne & Geoff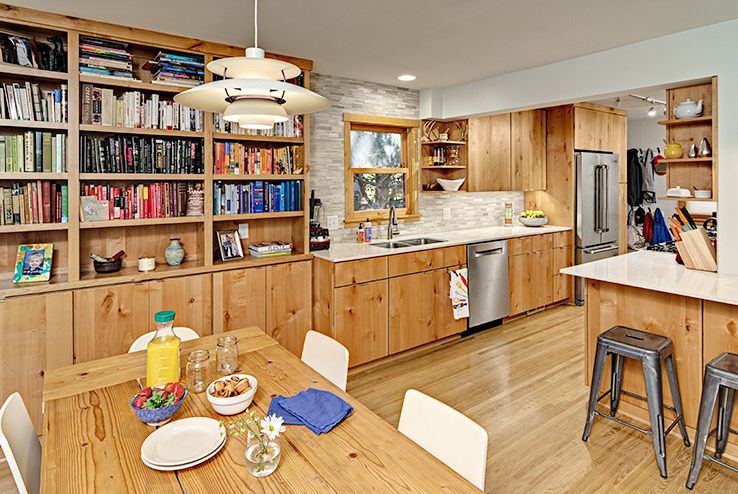 St. Paul
" When we decided to make the investment in remodeling our home, we interviewed several designers, architects, and design-builders. What impressed us about Colleen, besides her great portfolio of work, was the way she worked with us. She's a great listener and interpreter, and we really relied on that as we waded through all the decisions that needed to be made. It's a good sign when you can tell your designer you're looking for "Scandinavian-Modern-Organic-but-Not-Contemporary" and she just gets it. She filtered out the distractions and consistently kept us on track, helping us first with the overall floor plan, then space design, and then materials selection for our kitchen, bath, and living room remodel. The result is definitely something we are proud of! "
Kristin & Ben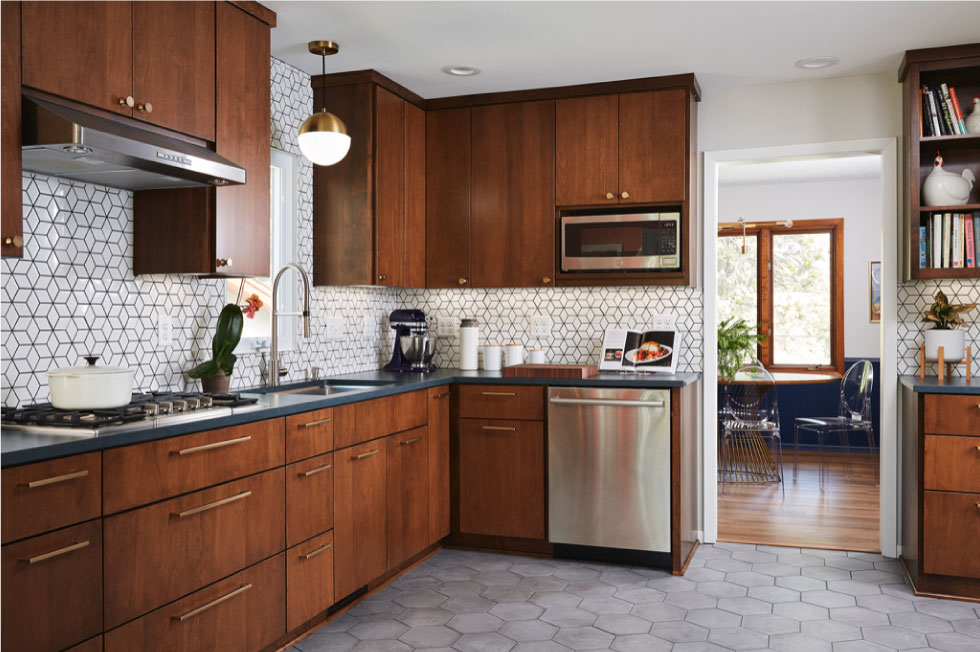 St. Anthony
"Colleen was a joy to work with. She calmed my crazy, interpreted my needs and translated my aesthetic to the wonderful crew that she hooked me up with. As a family of 6, we cook a lot. The style was important but the functionality was necessary. Colleen took the time to figure out my cooking style; tools and patterns that I use daily. Then she worked within my budget and design style to come up with a truly unique, beautiful, and functional kitchen layout. I would recommend Colleen without hesitation! "
Jen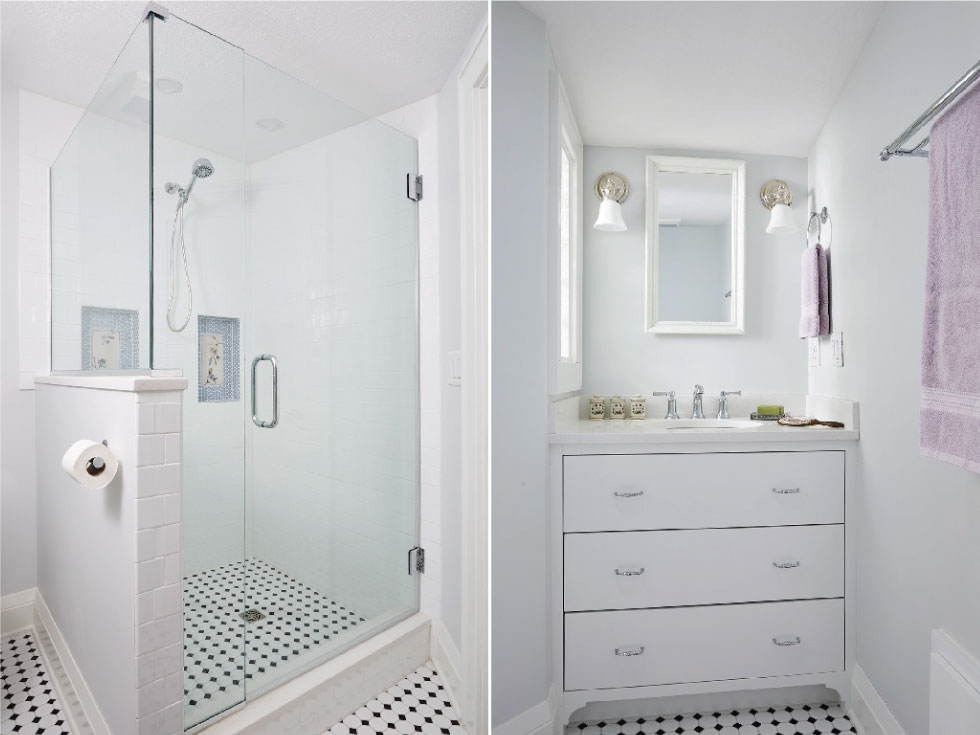 Mac-Groveland
"Rather than laugh at my many and varied decorating magazine clippings, Colleen incorporated some of the ideas and pointed out ways others could be improved upon. Plus, she came up with original techniques that were sheer genius. Her grasp of color is formidable, and her talent at spacial design is amazing. We can't believe how she turned our former handyman special (from a previous owner) bathroom into a spacious and luxurious bath and still kept the bedroom's dimensions comfortable. Colleen is vivacious, high-energy, and fun to work with. We truly enjoyed collaborating with her on our project."
Keith & Katharyn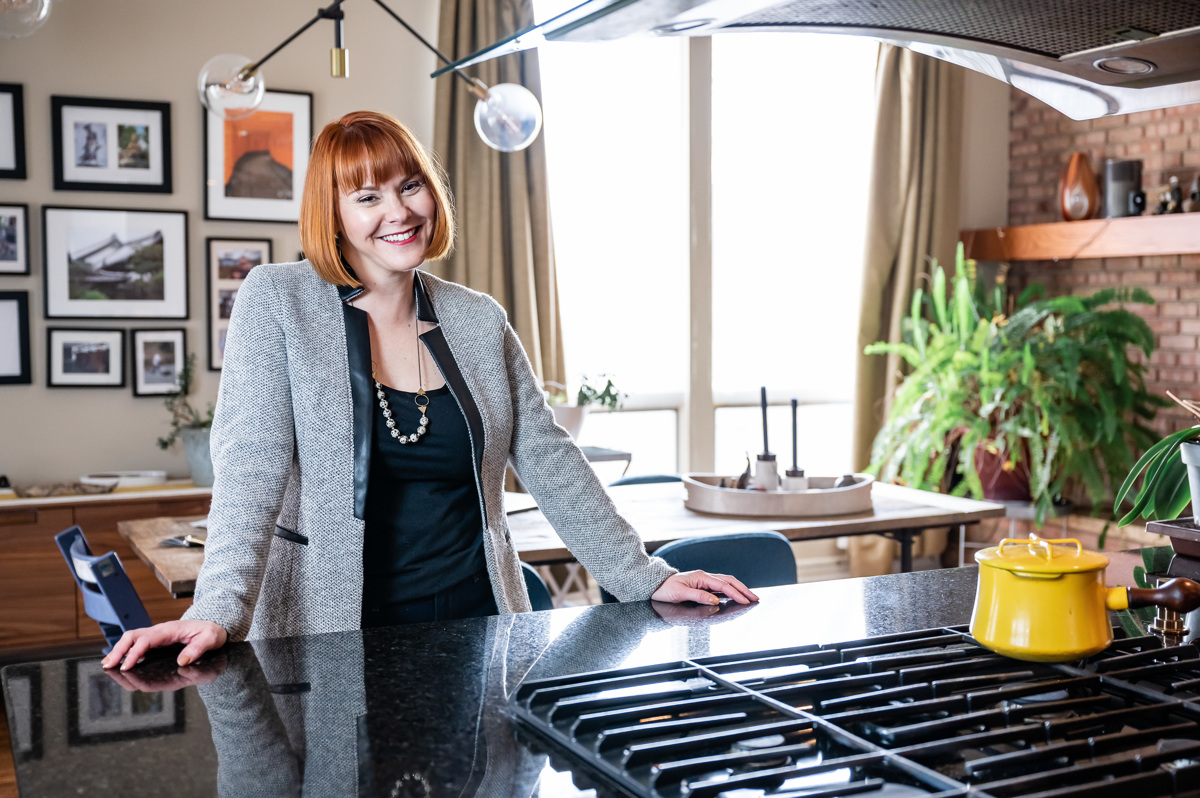 I live in Minneapolis with my landscape architect/urban designer husband, my daughter who believes she's my design assistant and sous chef, a cuddly black cat, a feisty Siamese kitten and a menagerie of turkeys and other wild animals that visit our backyard for the free food. When I'm not designing you'll often find me cooking up a Paleo feast, playing house with my daughter, or hiding in a corner with my nose in a book.